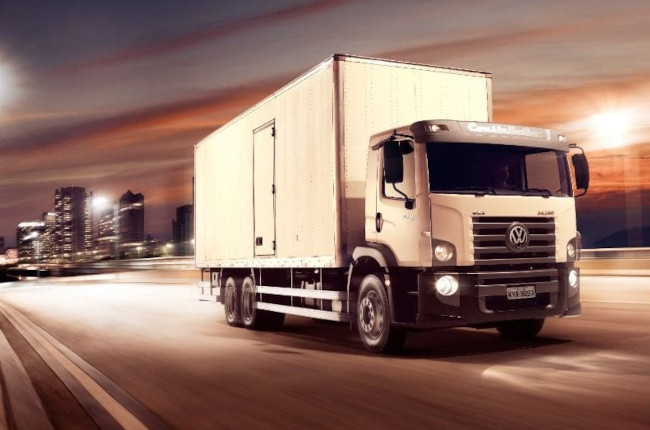 Man Automotive Concessionaires Corp., otherwise known as MACC, is now the official partner of Volkswagen Truck and Bus, and it's bringing its lineup to the Philippine market and will serve as the brand's gateway into the Asian market.
MACC will assemble the trucks under the Volkswagen brand—not to be confused with Volkswagen cars, in the Philippines.
"We are going to the Philippines to once again make history. The partnership that we set up with MACC, a very experienced company in the Philippine industry, is a key milestone in our internalization thrust. In its four decades of operation and with a huge potential to expand it to [the] Asian region, we truly believe that with the strong background that MACC has, each team will do a superb service for our customers in the Philippines and will deliver a sustainable service for us."
Volkswagen Truck and Bus was established back in 1981, and it has exported over 160,000 vehicles to more than 30 countries across the globe. The brand exported first to Chile, Paraguay, and Mexico. After that, the brand expanded its presence to include other countries in Latin America, Africa, the Middle East, and now Asia.
The lineup consists of Euro-5 compliant trucks that are powered by MAN and Cummins engines. These motors come with an Exhaust Gas Recirculation (EGR) and Selective Catalytic Reduction (SCR) emission technology. Transmission options are said to include six, nine, and 16-speed gearboxes.
VW Truck and Bus is bringing in the Volkswagen W Constellation, Delivery, and Volksbus to the market. These trucks and busses range from nine tons all the way to 31 tons and are available in a variety of drivetrains which include 4x2, 4x4, 6x4, 8x2, and 8x4 layouts.
The Constellation Rigid is a capable platform that can be adapted into any industry. It can serve the purpose of a refrigerated van, dropside, wing-van, flatbed, and even a people hauler. There are also other more specialized applications for this model, which include a cement mixer, as well as a dump truck. It features a payload capacity of over 10,000 kg and is powered by a 6.8-liter six-cylinder diesel engine with 273 hp and 1050 Nm of torque.
Meanwhile, the Deliver is a lighter-duty truck that has a maximum payload capacity of 5,500 kg. It comes with a 3.8-liter four-cylinder diesel engine that produces 165 hp and a maximum torque figure of 600 Nm, paired with a six-speed manual transmission. Like the Constellation, it can be outfitted to meet different industrial applications.
Finally, we have the Volksbus, which can be configured as a microbus, minibus, medium bus, or a coach depending on the needs of the customer. The model can also be outfitted with a PWD seat for easy access for the disabled or elderly.
The brand has one showroom located in the Truck and Bus center, located at EDSA corner Seminary Road, Quezon City.