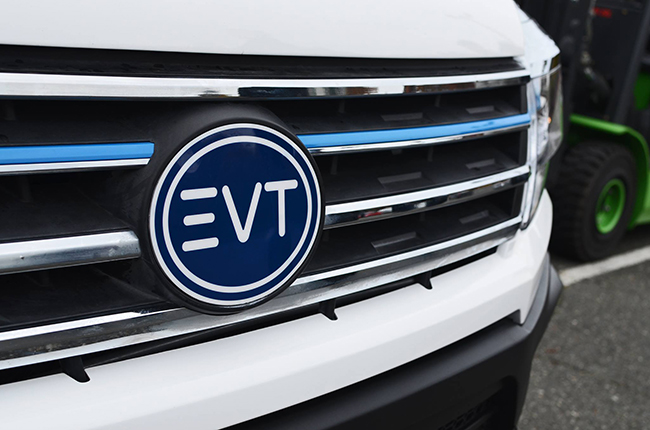 Envirotech Vehicles (EVTV), Inc. a provider of new zero-emission, purpose-built electric vehicles (EV based in the US, says that construction of its new Philippine manufacturing facility is well underway. EVTV has successfully acquired a final assembly facility spanning 3,000 square meters, situated within the Clark Free Trade Zone, formerly known as the US Clark Air Force Base. Initially, the company intends to launch operations with two manufacturing lines and has ambitious plans to expand to five production lines in the future. This expansion will enable the production capacity to exceed 2,000 vehicles annually. Minor plant enhancements are now underway as the company prepares for full-scale manufacturing.
Senate President Miguel F. Zubiri of the Philippines expressed his enthusiasm for EVTV's investment and commitment to the Philippines and its local regions. Zubiri stated, "We welcome the investment in and commitment to the Philippines and the local areas from EVTV. The Philippines recognizes the importance of green mobility, and we are proud to welcome domestic electric vehicle production not only for our country but also for export into the Asia-Pacific region."
EVTV's current product offerings consist of the EVTV Logistics Van, the Urban Truck, and the Cutaway Van. According to the spec sheets on the EVTV site, all of their vehicles are capable of achieving a 280 km range and a 100 km/h top speed. The Logistics Van and Cutaway Van's powertrain can generate 161 hp and 780 Nm of torque. Meanwhile, the larger Urban Truck is capable of generating 161 hp and a monstrous 1,025 Nm of torque.
"Our team has taken several trips to the Philippines in 2023 as we pursue standing up an electric vehicle manufacturing facility at the Clark Free Trade Zone. The local labor force is both well qualified and tech-savvy - ideal characteristics to build a local workforce for electric mobility - and we expect this facility to generate several hundred jobs. Further, we remain in active dialogue with and have the full support of the Marcos administration, Congress, and the Senate partners in the Asia Pacific region. We look forward to providing additional updates in the months ahead."
Envirotech has not provided any concrete dates for when its trucks will launch in the Philippine market. Updates regarding its next move will surely come rolling out once its manufacturing facility in the Clark Free Trade Zone is up and running.