Foton Philippines has recently launched the new Foton Gratour TM 300. The new launch of the light truck represents the brand's push for more opportunities for local businesses to level up with their transportation. The new vehicle also brings with it a new class-leading diesel motor that will return great fuel-efficiency along with providing more than enough power for your transportation needs.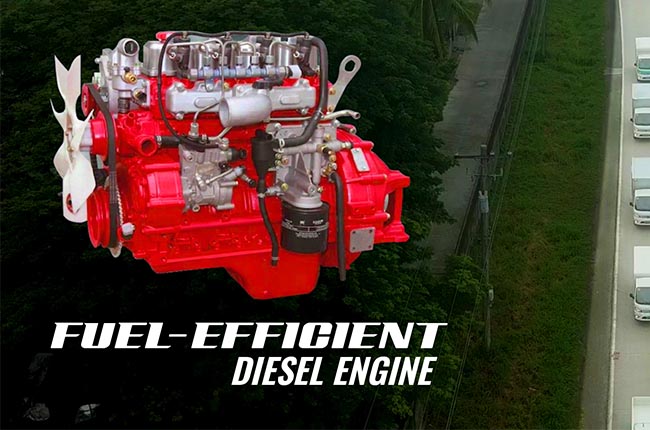 The 2020 Foton Gratour TM 300 is powered by a 2.2-liter Euro-IV compliant engine that produces 87hp at 3,200rpm and makes 220 Nm of torque at 2,000rpm. While it may not seem like a lot on paper the vehicle does come with a payload capacity of 1,130 kilograms. Making it a very capable cargo hauler.
Safety was also something that was prioritized with the new light truck. The cabin comes designed with collision energy-absorbing buffer structures that are paired with a collapsible and energy-absorbing steering column. Together they make sure that in an event of a crash all occupants will be safe. An anti-lock brake system is also a standard feature in the vehicle allowing it to effectively stop and helps prevent the vehicle from skidding when an emergency braking situation occurs.
Driver comfort has also been a consideration for the Foton Gratour TM 300. It comes with a wider cabin allowing for increased elbow, leg, and headroom for its occupants allowing for enhanced comfort while on the road. It also comes with a modern ergonomic dashboard along with easy to use controls. Interior storage has also not been skipped as the light truck also features 10 storage spaces which further adds to the vehicle's convenience.
The Foton Gratour comes available with 5 customizable bodies: MPV, Dropside, F-van, Wing Van, and Class 1 F-Jeepney. Each variant is designed to be adaptable to your transportation needs as well as the needs of your business.
Pricing
Foton Gratour TM 300 Diesel Dropside - P 730,000

Foton Gratour TM 300 F-Van - P 795,000

Foton Gratour TM 300 Diesel Wingvan - P 800,000

Foton Gratour TM 300 Diesel MPV - P 830,000
All variants of the 2020 Gratour TM 300 are available with an all-in low downpayment of P58,000 which also includes a free 3-year LTO registration along with comprehensive insurance for a year and chattel mortgage fee.