We are already aware by now that the production model of the Toyota IMV-0 will be named the Tamaraw here in the Philippines, but a recent report sheds additional light on the subject. The forthcoming utility vehicle might potentially carry the moniker "Hilux Champ" and is anticipated to make its debut in ASEAN markets by the year 2025 or even sooner.
Sightings of an earlier concealed prototype in Indonesia indicate a strong resemblance between the production truck and the concept. This prototype boasted a single-cab configuration, a flatbed, and small-diameter steel wheels. Toyota also unveiled simplified variations of the IMV0 and Rangga concepts in their official renderings, maintaining the boxy front end with design cues from the latest Land Cruiser, though featuring more prominent unpainted plastic accents and basic halogen headlights.
The versatile nature of the IMV 0 platform enables it to accommodate various body styles, catering to a diverse array of customer requirements. This platform has given rise to chassis pickups, overlanders, campers, ambulances, food trucks, and low-rider racing truck variants, as demonstrated by several real-life prototypes and conceptual renderings. This versatility was on full display at the 2023 Gaikindo Indonesia International Auto Show.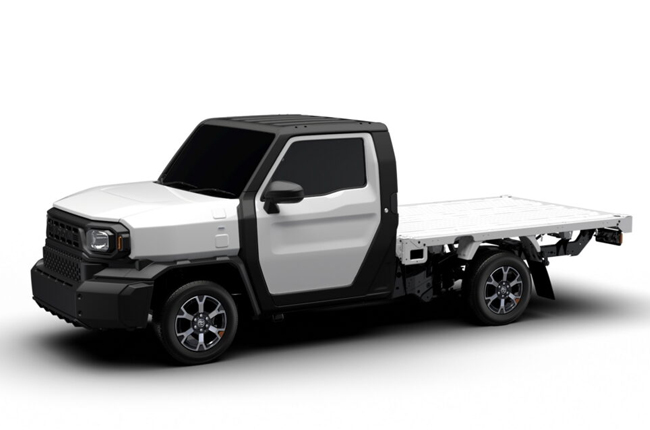 More recently, the IMV-0-derived pickup truck has made an appearance in Thailand. Some automotive news outlets have also put out reports suggesting that Toyota Thailand is gearing up to introduce this truck by November 27.
There are indications in a report put out by Autolifethailand that the upcoming next-generation Tamaraw will be powered by an engine that is already quite familiar to us here in the Philippines. It is said that the Hilux Champ is expected to be equipped with the 2GD-FTV engine, a 2.4-liter turbodiesel powerplant that is already featured in the Hilux and Fortuner models available in the Philippines. Even more good news for us in the country is that the Tamaraw will be produced locally, at Toyota's Santa Rosa production plant.