2023 Hyundai Xcient 6x4 Cargo Truck
Price On Request
Image Gallery
View Hyundai Xcient 6x4 Cargo Truck interior, exterior & road test images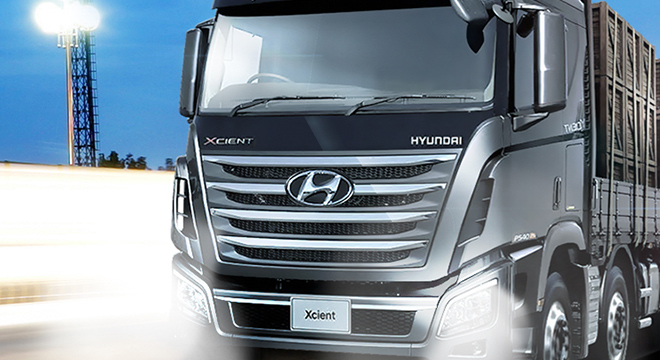 Hyundai Xcient 6x4 Cargo Truck Overview
As the cargo variant of the Xcient line of heavy-duty trucks, this model is available as a short, medium, and long-wheelbase varians. It features a sleeper cab that comes with a low roof line which differentiates it from the tractor head models. With its multiple wheelbase options, this allows it to be adaptable to the cargo needs of the customer while still retaining a strong chassis that can handle heavy loads. It can be equipped with multiple rear body options that range from 16ft to 20ft options and beyond depending on the length of the chassis chosen. It can be equipped with a flatbed, dropside, wingvan, aluminum van, and other cargo rear body options depending on the requirements of the customer. The truck is ideal for those who need to haul cargo in large amounts and is also ideal for the transportation business as the truck comes with a powerful array of engine options to choose from.

Powering the tractor head is an array of turbocharged diesel engines. It can be had with an 11.1-liter motor that produces 335 hp and 1,373 Nm of torque, a 9.9-liter engine that makes 375 hp and 1569 Nm of torque, and finally, a 12.3-liter motor that pushes out 404 hp and 1,844 Nm of torque. The Xcient tractor head rides on semi-elliptic parabolic leaf springs with shackle links at the front, and semi-elliptic laminated leaf springs with shackle links at the rear. It also comes equipped with hydraulic double-acting telescopic type shock absorbers on the front axle.

Standard safety and security features of the Hyundai Xcient include a reverse warning buzzer, 3-point ELR seatbelts, a speed limiter, and many more.
Hyundai Xcient 6x4 Cargo Truck Variant and Pricelist
View our pricelist table and select a variant to view further specifications.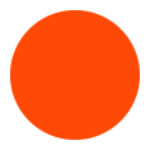 Similar Trucks
Get quote
Inquire
Get the Best Deal
Ask for a quotation or send an inquiry to our official partners and receive a quick reply to your TruckDeal Inbox. Choose the right truck at the right price.
Hyundai Dealerships
Contact a dealer for a quote or inquiry, and receive a quick reply.
Hyundai, Baliwag

DRT Highway, Pagala, Baliwag, Bulacan, Philippines

14.63 mins. Response Time

Hyundai, Ilocos Norte

National Highway, San Nicolas, Ilocos Norte

9.44 hrs. Response Time
View All 20 Dealerships
Want to learn more about the Brand?
Find all Hyundai truck models, price list, news and reviews.
Hyundai Philippines
>
Signup for Alerts
Do you want to be the first to know about the latest Truck deals? Just subscribe with your email address and we'll send you alerts on the most incredible deals as they happen.
You may unsubscribe from these alerts any time. Please review our privacy policy for more information.