2023 Scania G-Series 280
Price On Request
Image Gallery
View Scania G-Series 280 interior, exterior & road test images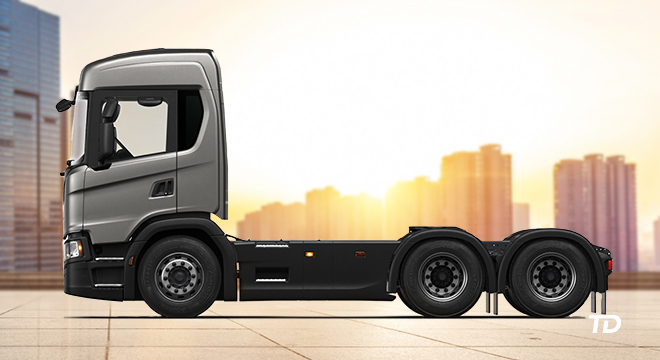 Scania G-Series 280 Overview
Built for versatility in any condition, the G-Series is Scania's long halter that can take the road less traveled. The entry-level 280 model in the lineup features the brand's robust 9-liter turbo-diesel engine that can also be found in other series. With toughness and robust performance, the model can be configured for different conditions such as quarrying, construction, and other unpaved jobs.

A total of six cab options are available for the model which include the G-Short Cab, G-Day Cab Low, G-Day Cab Normal, G-Sleeper Low, G-Sleeper Normal, and G-Sleeper Highline. The Day cabs feature generous amounts of space for day trips and standard hauling duties. For longer trips and jobs, the Sleeper cab will allow for more space inside as well as an expanded living area for the driver and passenger.

Powering the G-Series 280 is Scania's mid-level engine that comes in at 9-liters. The motor is in its lowest power tune and outputs 280 hp and 1,400 Nm of torque. Subsequent models will feature more horsepower and torque for more demanding loads.

Just like Scania's other models in the lineup, customers get a choice between the brand's Range-Change or Range-Splitter Gearboxes, the former features either an 8-speed or 8+1-speed gearset, while the latter features a 12-speed or 12+1-speed Range-Splitter gearset. Following that, Scania also offers a range of optimized axle gearsets ranging from single-driven to tandem-driven sets. Single-driven sets offer up to 80 tons of gross vehicle weight load-bearing capacity while the tandem-driven package offers up to 210 tons.
Scania G-Series 280 Variant and Pricelist
View our pricelist table and select a variant to view further specifications.
Similar Trucks
Get quote
Inquire
Get the Best Deal
Ask for a quotation or send an inquiry to our official partners and receive a quick reply to your TruckDeal Inbox. Choose the right truck at the right price.
Want to learn more about the Brand?
Find all Scania truck models, price list, news and reviews.

Scania Philippines
>
Signup for Alerts
Do you want to be the first to know about the latest Truck deals? Just subscribe with your email address and we'll send you alerts on the most incredible deals as they happen.
You may unsubscribe from these alerts any time. Please review our privacy policy for more information.