2023 SHACMAN X3000 Tractor Head
Price On Request
Image Gallery
View SHACMAN X3000 Tractor Head interior, exterior & road test images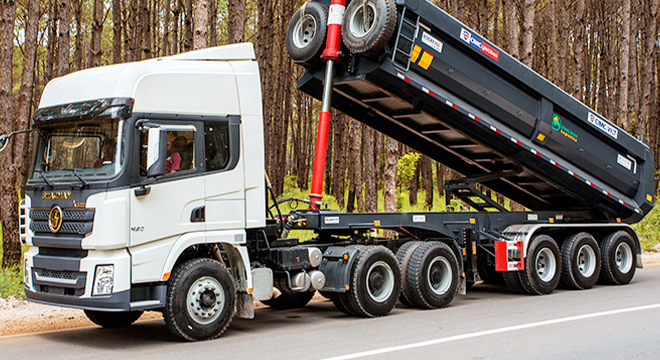 SHACMAN X3000 Tractor Head Overview
For your hauling needs, Shacman offers the X3000 Tractor Head for those who need to tow cargo on a trailer. Available in two configurations, the first being a 6x4 and the other being a 4x2. Depending on the model chosen, the X3000 Tractor head can be had with either a standard cab or a G cab. Both of these models come with a high room along with double beds found in the cabin.

It is powered by a 10.8-liter Euro 4 diesel engine that produces between 345 to 420 hp depending on the variant chosen. It has a max towing mass of between 18 to 40 tons. Stopping power comes from an air brake system that is supported by an exhaust brake. The truck also comes with a WABCO valve, a reverse alarm, and a WABCO ABS for the 6x4 model. Power is sent to the rear wheels via a 9-speed manual transmission.
SHACMAN X3000 Tractor Head Variant and Pricelist
View our pricelist table and select a variant to view further specifications.
Similar Trucks
Get quote
Inquire
Get the Best Deal
Ask for a quotation or send an inquiry to our official partners and receive a quick reply to your TruckDeal Inbox. Choose the right truck at the right price.
SHACMAN Dealerships
Contact a dealer for a quote or inquiry, and receive a quick reply.
View All 13 Dealerships
Want to learn more about the Brand?
Find all SHACMAN truck models, price list, news and reviews.
SHACMAN Philippines
>
Signup for Alerts
Do you want to be the first to know about the latest Truck deals? Just subscribe with your email address and we'll send you alerts on the most incredible deals as they happen.
You may unsubscribe from these alerts any time. Please review our privacy policy for more information.