2023 UD Croner LKE Cargo
Price On Request
Image Gallery
View UD Croner LKE Cargo interior, exterior & road test images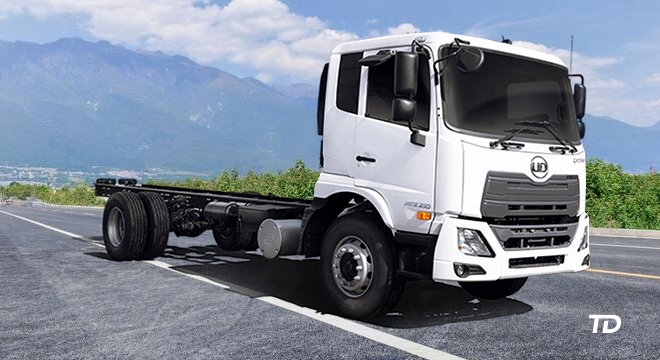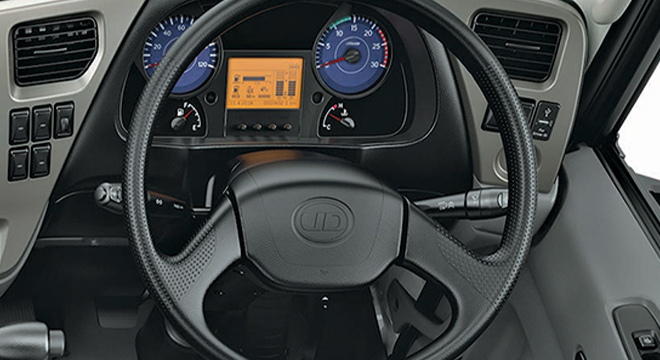 UD Croner LKE Cargo Overview
Another cargo-oriented version of the Croner LKE is its dumper body style. Just like its Cargo model it too comes in the form of a 6-wheeler that can be had with a sleeper or day cab. As it is part of the Croner line it comes with a gross vehicle weight of between 12 to 15 tons and can be had with either an air suspension setup or a leaf spring suspension setup. As it is geared more towards construction work, the Tipper model comes with a strong dumper body that can handle the hauling needs of a construction site or of a cargo-related business.

Powering the truck is either a 5.2-liter turbo diesel 4-cylinder engine or an 8-liter inline-6 turbo diesel engine that comes with either a Euro 3 or Euro 4 environmental rating. The 5.2-liter motor produces 180hp to 210 hp and 750 Nm to 900 Nm of torque depending on the variant of the engine. The 8-liter engine on the other hand produces 250 to 280 hp and 950 to 1050 Nm of torque. Two transmission options are available for the truck as they can be had with either a manual or automatic gearbox.
UD Croner LKE Cargo Variant and Pricelist
View our pricelist table and select a variant to view further specifications.
Similar Trucks
Get quote
Inquire
Get the Best Deal
Ask for a quotation or send an inquiry to our official partners and receive a quick reply to your TruckDeal Inbox. Choose the right truck at the right price.
Want to learn more about the Brand?
Find all UD truck models, price list, news and reviews.
UD Philippines
>
Signup for Alerts
Do you want to be the first to know about the latest Truck deals? Just subscribe with your email address and we'll send you alerts on the most incredible deals as they happen.
You may unsubscribe from these alerts any time. Please review our privacy policy for more information.