Recognizing the growing importance and growing demand for online shopping, Hino Motor Philippines, the exclusive distributor of Hino trucks and buses in the country has partnered together with J&T express. Together both companies want to help improve parcel delivery across the country with the addition of more trucks to the courier's growing fleet.
Through this partnership, the Japanese truck maker has recently turned over 7 units of the Hino 300 series trucks to J&T express. The turnover ceremony happened at the courier's warehouse which was graced by representatives from Hino Motors Philippines, Hino Paranaque, and representatives from J&T Express. Physical distancing and other health protocols were also strictly observed during the event.
We extend Total Support to local businesses such as J&T who not only respond to the growing demand for online shopping but also keep the economy moving. The world hasn't been the same since March. But our mission of moving people and goods safely and responsibly, a commitment we had for the past 45 years, remains. As we adapt to the new normal, we will be manufacturing more light to medium-duty trucks designed for home deliveries alongside heavy-duty trucks suitable for warehouse deliveries.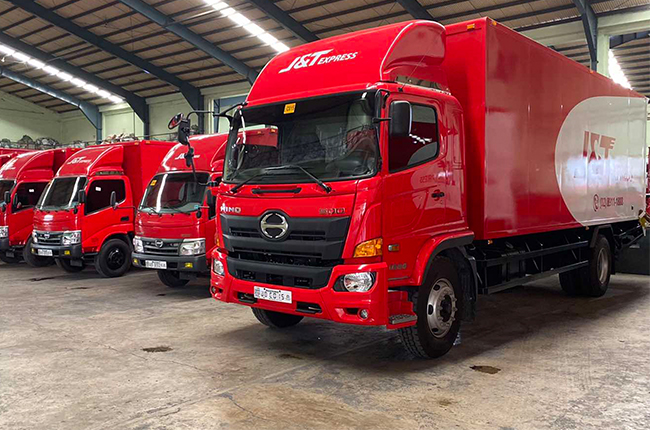 J&T Express Philippines isn't just stopping with 7 units, as it has ordered an additional 20 more units of the light-duty XZU730L and XZU34LM trucks. The logistics company has also ordered 10 medium-duty FG8J units to add to its fleet. All of the trucks that the company has ordered are Euro 4-compliant with chassis dimensions and power output designed for deliveries. With the addition of these trucks, it is hoped that it will help the company keep up with the growing demand for deliveries as the still ongoing pandemic has made online shopping and other delivery related services more popular than ever before.