Fuso Philippines held the North Luzon Transport Forum last February 25 in La Union and February 26 in Pangasinan provinces in order to promote the Land Transportation Franchising Regulatory Board (LTFRB) and its objective to promote the government's Jeepney Modernization Program.
The North Luzon Transport Forum is a two-day event that took place on February 25 at Hotel Ariana & Restaurant, National Highway, Paringao, Bauang, La Union, and on February 26, at Jechs Grand Pavilion, Jdv. Ave., Calasiao, Pangasinan.
Visitors were greeted by natural sights and beautiful destinations, but the main event was to engage with automotive transport businesses of fellow Ilocanos and to contribute further by growing the transport accessibility in the region. Sojitz Fuso Philippines Corporation (SFP) headlined the event and showcased its Canter modern jeep models, the future of the Philippine jeep.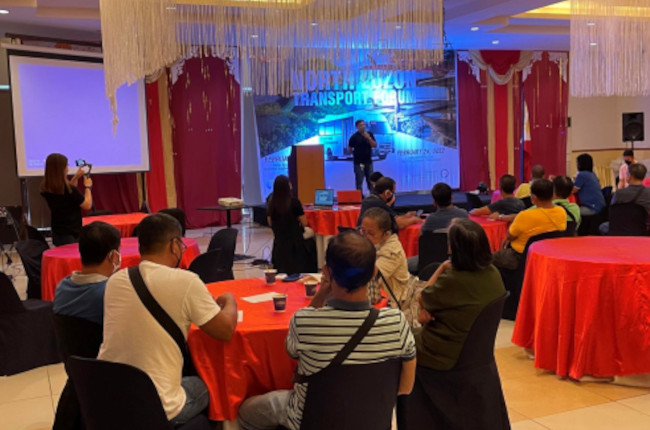 In attendance of the event wat LTFRB Regional Director, Mr. Nasrudin Talipasaan, Att. Anabel Marzan, Atty. Veronica Peralta, Atty. Mark Anthony Espenilla, as well as other LTFRB officers. Five local transport cooperatives also were in attendance on the first day of the La Union leg, while 32 were present on the second day in Pangasinan.
The event discussed the problems and concerns that cooperatives had about the PUV Modernization Program (PUVMP), and SFP also presented their Fuso Canter Commute—a class 2 vehicle, as well as the Fuso Canter Express—a class 3.
Following the event, the forum has deemed a success by SFP, addressing multiple concerns and questions regarding the modernization program. The forum also serves as another achievement in accelerating the progress and development of the PUV modernization program.
With a lineup of Canter modern jeeps under the Fuso brand in the Philippines, the brand looks towards a more modern transport experience for every Filipino in every corner of the country, hopefully. More efforts are in store for Fuso and other brands in the Philippines to partner with cooperatives and push for the modernization program in the country.