2023 Fuso Canter Commute PUV
Price On Request
Image Gallery
View Fuso Canter Commute PUV interior, exterior & road test images
Fuso Canter Commute PUV Overview
The Fuso Canter Commute in the Philippines is one of the Japanese brand's other modern Public Utility Vehicles (PUV) that are locally available in the country. As the name states it is based on the Fuso Canter and adheres to the Philippine government's new standards for modern PUVs. It utilizes the Canter in its 6x4 chassis configuration and is powered by the same engine. It comes with a gross vehicle weight of 4,490 kgs as well as a passenger capacity of 20 for seated riders with standing room for an extra 10. It also comes with a side-facing seating configuration making it easier for passengers to enter and exit the vehicle. The Fuso Canter Commute is classified as a Class II vehicle due to its high roofline and vehicle weight.

Powering the Fuso Canter Commute is a 3.0-liter turbocharged diesel motor that produces 123hp and 294 Nm of torque that comes at 1,700 RPM. It comes with a 5-speed manual synchromesh transmission that ensures that shifts are smooth and that sends power to the rear axle. It comes with an Elliot I Beam axle at the front and a fully floating rear axle at the back. Its suspension comes in the form of laminated leaf springs with a stabilizer at the front and a laminated leaf spring at the rear.

Braking power comes from a hydraulic system with vacuum servo assistance and a dual circuit. Its parking brake comes in the form of an internal expanding type on its propeller shaft. To make sure the truck slows down when going downhill it also comes with an exhaust brake.

For added convenience for the driver and passengers, the Fuso Canter Commute comes equipped with a dashcam for the front, a rear camera for the back of the vehicle, along with CCTV cameras making sure that both the passengers and the vehicle itself are safe. Passengers are also treated to a cabin TV as a source of entertainment for longer trips.
Fuso Canter Commute PUV Variant and Pricelist
View our pricelist table and select a variant to view further specifications.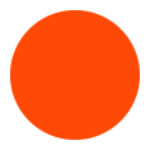 Similar Trucks
Get quote
Inquire
Get the Best Deal
Ask for a quotation or send an inquiry to our official partners and receive a quick reply to your TruckDeal Inbox. Choose the right truck at the right price.

Fuso Dealerships
Contact a dealer for a quote or inquiry, and receive a quick reply.
Fuso, Carmona

Governor's Drive, Brgy. Ulong Tubig, Carmona, Cavite

Fuso, Kawit

Batong Dalig, Centennial Road, Kawit, Cavite

Fuso, Pampanga

Carworld Fuso Pampanga Building, Jose Abad Santos Avenue, Bacolor, Pampanga

1.24 hrs. Response Time
Want to learn more about the Brand?
Find all Fuso truck models, price list, news and reviews.

Fuso Philippines
>
Signup for Alerts
Do you want to be the first to know about the latest Truck deals? Just subscribe with your email address and we'll send you alerts on the most incredible deals as they happen.
You may unsubscribe from these alerts any time. Please review our privacy policy for more information.