2023 Dongfeng Captain C Cargo 12.5ft
P970,000 - P1,500,000
Image Gallery
View Dongfeng Captain C Cargo 12.5ft interior, exterior & road test images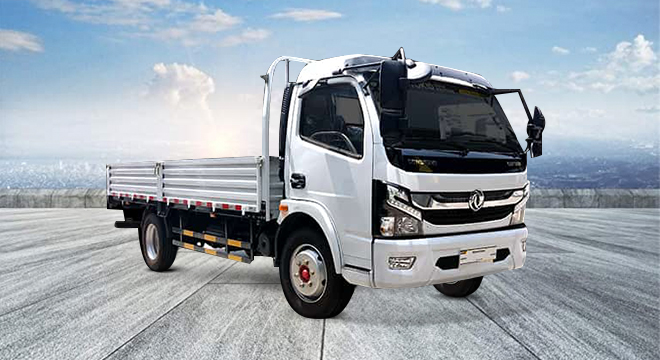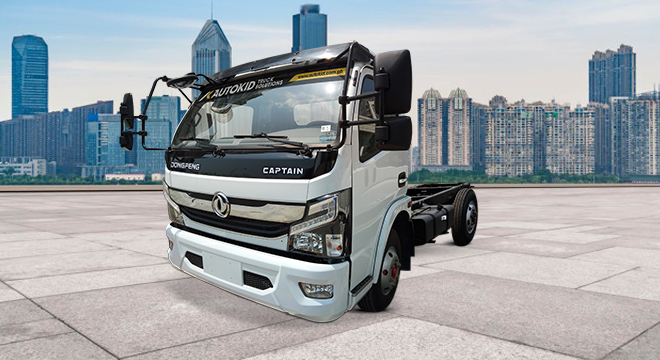 Dongfeng Captain C Cargo 12.5ft Overview
The Dongfeng Captain C Cargo is the cargo-oriented model in the brand's lineup of light-duty trucks. It can be equipped with a 12.5ft rear body and has dimensions of 5,510 mm in length, 1900 mm in width, and 2,295 mm in height. This 4-wheel truck is equipped with a 3.9-liter, Euro IV diesel engine that can produce 114 hp and 260 Nm of torque. The truck's powertrain connects to a 5-speed manual transmission.

The truck comes with basic features such as a multifunctional steering wheel, audio unit, power windows, manual air conditioning system, and instrumentation. Other features include Bluetooth, cruise control, and a 12V power outlet.

Those looking to get a cargo-oriented variant of the Dongfeng Captain C can go with its dropside model. This model offers 12.5ft worth of space at the rear with tie-down locations situated on the sidings of the bed. This makes it ideal for those in the construction industry or for general cargo hauling.

If a more protected cargo hold is what you are after then the Aluminum van variant of the Dongfeng Captain C is another great option to consider. It comes with a strong structure that can handle the weight of low-density high-volume cargo and has the space to accommodate such cargo.

A multi-purpose van variant is also available for the Dongfeng Captain C Cargo model. It can fill a variety of roles as it can be used to both carry cargo and people at the same time. Air-conditioned options are also available for this model but are added with extra cost. The seats in the rear can also be folded away to create more space to haul cargo in a protected environment. This is ideal for those who want a balanced version of the truck.

For those who already have a build in mind and want to further customize their build, Dongfeng Philippines also offers the Captain C Cargo as a cab and chassis model.
Dongfeng Captain C Cargo 12.5ft Variant and Pricelist
View our pricelist table and select a variant to view further specifications.
Similar Trucks
Get quote
Inquire
Get the Best Deal
Ask for a quotation or send an inquiry to our official partners and receive a quick reply to your TruckDeal Inbox. Choose the right truck at the right price.

Dongfeng Dealerships
Contact a dealer for a quote or inquiry, and receive a quick reply.
View All 13 Dealerships
Want to learn more about the Brand?
Find all Dongfeng truck models, price list, news and reviews.

Dongfeng Philippines
>
Signup for Alerts
Do you want to be the first to know about the latest Truck deals? Just subscribe with your email address and we'll send you alerts on the most incredible deals as they happen.
You may unsubscribe from these alerts any time. Please review our privacy policy for more information.