2023 Isuzu C-Series CYZ52 M Dump Truck
Price On Request
Image Gallery
View Isuzu C-Series CYZ52 M Dump Truck interior, exterior & road test images
Isuzu C-Series CYZ52 M Dump Truck Overview
The Isuzu C-Series is a heavy-duty truck that's durable and eco-friendly at the same time, this is all thanks to its new Euro IV engine. For the Philippine market, it has a total of 2 variants, specifically the CYZ52 M and CYH52.

The Isuzu CYZ52 M Dump truck is another long-wheelbase model under the Japanese brand that comes in a 10-wheeler layout. This 10-wheeler truck features a 6x4 drivetrain that has a gross weight of 41,000 kgs and has a gross payload capacity of 31,170 kgs and 31,260 kgs depending on the variant chosen for the dumper body.

The CYZ52 M Dump truck is run by a 15.7-liter turbo diesel engine that churns out a healthy 414 hp and 1,863 Nm of torque. This model is 8,140 mm long, allowing it to accommodate a rear damper. As for the suspension, the Isuzu CYZ52 M Dump Truck has Multi leaf with double shock absorbers for both the front and rear. Braking power is provided by front and rear air brakes.

The dump truck variant of the CYZ52 M is for use in waste management, construction, and other industries that need a capable and large dumper to go along with a heavy-duty truck. The rear dumper is lifted by a hydraulic arm with its own reservoir of fluid that can be operated by the vehicle crew.
Isuzu C-Series CYZ52 M Dump Truck Variant and Pricelist
View our pricelist table and select a variant to view further specifications.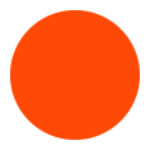 Similar Trucks
Get quote
Inquire
Get the Best Deal
Ask for a quotation or send an inquiry to our official partners and receive a quick reply to your TruckDeal Inbox. Choose the right truck at the right price.

Isuzu Dealerships
Contact a dealer for a quote or inquiry, and receive a quick reply.
Top Dealer

Isuzu Makati

Dominga Building III, 2113 Chino Roces Avenue corner Dela Rosa Street, Makati City

59.4 mins. Response Time

Isuzu Taytay

Manila East Road Brgy. Dolores Taytay, Rizal

Isuzu Commonwealth

Commonwealth Avenue corner Villanueva St., Quezon City

6.65 mins. Response Time
View All 51 Dealerships
Want to learn more about the Brand?
Find all Isuzu truck models, price list, news and reviews.

Isuzu Philippines
>
Signup for Alerts
Do you want to be the first to know about the latest Truck deals? Just subscribe with your email address and we'll send you alerts on the most incredible deals as they happen.
You may unsubscribe from these alerts any time. Please review our privacy policy for more information.