2023 Hyundai Mini Bus County
P3,148,000
Image Gallery
View Hyundai Mini Bus County interior, exterior & road test images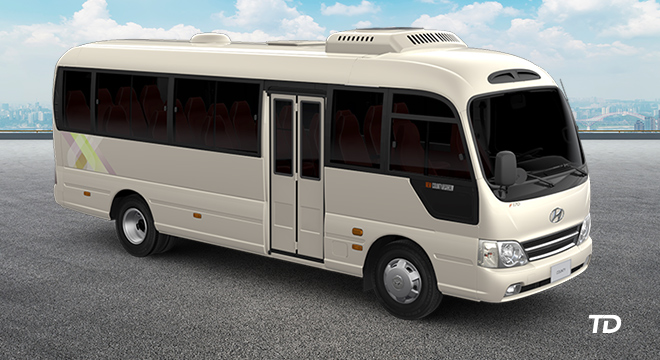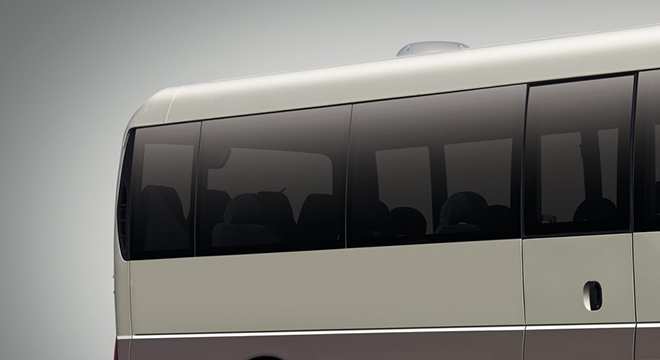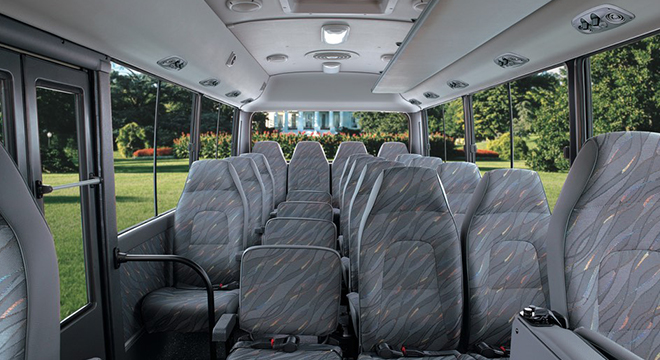 Hyundai Mini Bus County Overview
The Hyundai County is the South Korean automaker's entry-level bus in the Philippines. It comes available in two variants, the standard body, and the long body. Both variants come with multiple seating capacities as well as configurations that can be adapted to the needs of the customer. Aside from this, the bus also comes with two-door style options, a 1-door and a 2-door configuration. This gives the customers the ability to customize the bus to their needs and to allow better ingress and egress from the vehicle.

As the Hyundai County is a minibus it measures 6,350 mm in length for the standard model, 7,085 for the long body model, 2,035 mm in width, and 2,630 mm in height without the air conditioning unit, and 2,755 mm with the air conditioning unit. The bus also comes with a wheelbase of 3,350 mm for its standard body variant, while its long body model measures 4,085 mm. The bus also comes with a gross vehicle weight of 6,360 kg. The bus rides on semi-elliptic laminated leaf springs with shock absorbers for the front and rear suspension.

Powering the Hyundai County is a range of naturally aspirated or turbocharged diesel motors depending on the variant chosen. Engine options range from a 3.2-liter turbo, a 3.5-liter naturally aspirated motor, a 4-liter naturally aspirated engine, and a 4.0-liter turbo powerplant that comes with varying outputs. Depending on the engine chosen, the Hyundai County can output between 98 hp to 155 hp and can produce between 235 to 373 Nm of torque. The bus sends power to its rear wheels via a 6-speed manual transmission for all variants.

With a wide variety of engines to choose from, this makes the Hyundai County a versatile bus as it can easily be customized to meet your transportation needs. It is ideal for those who have a large business and need to ferry employees from one point to another or for those who are in the transportation business.
Hyundai Mini Bus County Variant and Pricelist
View our pricelist table and select a variant to view further specifications.
Colors
Lemon Yellow
Milky Brown
Sandy Beige
Creamy White
Similar Trucks
Get quote
Inquire
Get the Best Deal
Ask for a quotation or send an inquiry to our official partners and receive a quick reply to your TruckDeal Inbox. Choose the right truck at the right price.
Hyundai Dealerships
Contact a dealer for a quote or inquiry, and receive a quick reply.
View All 20 Dealerships
Want to learn more about the Brand?
Find all Hyundai truck models, price list, news and reviews.
Hyundai Philippines
>
Signup for Alerts
Do you want to be the first to know about the latest Truck deals? Just subscribe with your email address and we'll send you alerts on the most incredible deals as they happen.
You may unsubscribe from these alerts any time. Please review our privacy policy for more information.